What is Voice over Internet Protocol (VoIP)
Communication, and the technology used to communicate is the backbone of all business operations. At PCL we understand that, and continue to succeed in delivering award-winning unified communication solutions year after year.
The core benefit of having our VoIP communication for your business are
Reduce and control communication costs
Improve business processes
Increase employee efficiency and productivity
Maximise revenue and sales opportunities
Enhance customer service and support
Reduce risk and maximise technology protection
A very basic schematic VoIP system can be presented as below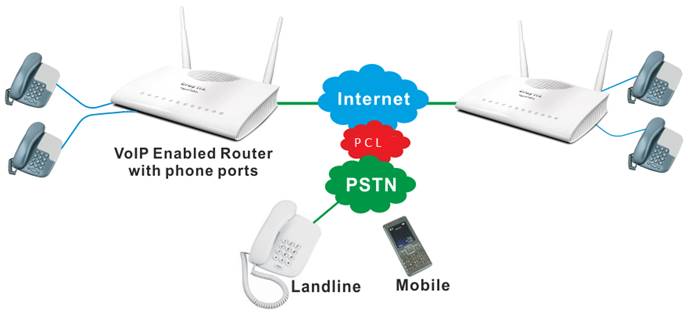 If you're used to using analogue, VoIP can seem a bit confusing at first. So we have a video below to provide you with some basic information to make the transition easier. This video gives a general understanding of how switching over to VoIP can save time and money as well as increase your productivity. VoIP solutions are also ideal because of the amount of control it allows companies to have over their communication infrastructure.