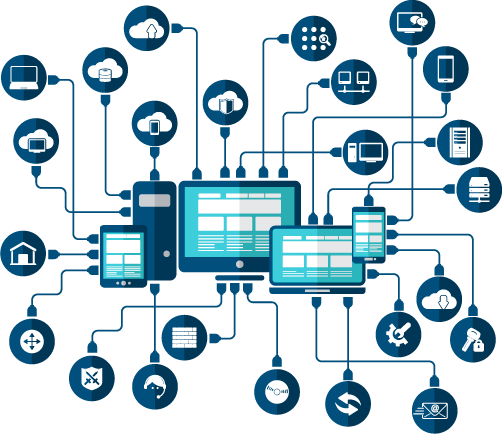 Who are we?
Since 2008, Petrol Communications Limited (PCL) has been providing telephone services to businesses in the UK and abroad. Our facilities-based network infrastructure (Fixed lines, Voice over IP, Mobile voice & Data service) has allowed our customers unprecedented savings for telecommunication services. Being a communication provider and regulated by OFCOM, we are a truly independent voice and data service provider able to bring high quality solutions and competitively priced services to business customers.
Our Reputation
PCL is acknowledged as one of the reliable and most successful service providers in the UK. We at PCL offer the highest level of satisfaction to all customers by providing exceptional value and also by delivering most robust & reliable communications service possible. Communication is the very basic DNS of PCL. PCL makes its possible via its superior technology to connect commerce houses and communities across the continents from Asia to the Americas, from Europe to Middle East & Africa ensuring seamless connectivity to the wider world enabling smoother business. Thus we partner with businesses and organizations across a wide discipline of vertical markets design and build flexible, reliable, cost-effective communications systems to meet and support their evolving business needs both today and into the future. The disruptive changes in technology is directing business to adapt rapidly the means and ways of communicating with various stakeholders in the business like, employees, clients, logistics etc. Understanding this need, PCL is future proof and ready to take its business partners into the next phase of technology and beyond.

The products and services on PCL network offer customers a vast array of communications capabilities both, legacy and new & evolving Tech. This quality of ours had made us the trendsetters in the Telecoms sector.
An eye for the future
At PCL we monitor the telecoms market so our products remain fit for purpose and our prices are always competitive. We do this by researching the products offered by our competitors and, more importantly, by listening to our customer's feedback.
TESTIMONIALS —
Our clients talk about us
What a fantastic job PCL did setting up our new system! If you're looking to improve your communications, you've found the right company. We recommend them 100%. SpaDental is a growing group of dental practices with a large patient base, on-site staff and a team of remote workers. To meet patients' expectations, and increase efficiency, we knew we needed to upgrade. From the moment we contacted Petrol Communications, we were impressed with their customer service and excellent advice. Any questions, either by call or email, were dealt with immediately. Now the system is up and running, VoIP has transformed our communication capacity and inter-site connectivity. It's so advanced and favourably priced too. One of the features I have found most useful is the dial-in conferencing facility for up to 50 people. It facilitates smooth head office conference calls daily, and weekly conference calls with practice managers. A great advantage to our practices is that team members from any location, whether in a dental practice or at home, can now handle calls. It will definitely reduce pressure on our busy reception desks and enhance our service by saving patients from waiting or having to leave a voice message. Moreover, our patients will benefit from the phone selection service, which allows them to speak directly to the department they need. It's reassuring to know that if we have any questions or problems, Krish is there to help. We are so fortunate we chose this particular service provider – they're exceptional.

Petrol Communications were recommended to us by one of our business associates when we were searching for a new telephone system for our UK office. We wanted an IP system to integrate our HQ and international branch offices on a single communication platform. To date, including PBX installation / maintenance for our UK and international offices, they are our most preferred communication service provider. With sceptical expectations initially, I can firmly conclude they exceeded my expectations; they managed to provide a service, help me understand the issues with clarity of what they were planning to do, and be very professional and understanding. I would thoroughly recommend this company to others.

In our search for 'the best deal' we found Petrol Communications, they helped us change from our old supplier and found us a very good deal for our telecoms. We were also looking for a new internal telephone system, again Petrol Communications made recommendations and helped to install the new system. If we have any problems or need advice, then a short phone call and the promise of a cup of tea or coffee will always get us success!

Petrol Communications Limited (PCL) have provided our business communications for since late 2016. From our lines and calls, broadband, telephone system and business mobiles, they have continued to deliver excellent service. One of the biggest benefits of choosing PCL is that they provide a one stop shop for all communication needs. Great systems, easy to use and most importantly, very reliable. I would recommend PCL to anybody thinking of changing their telecommunications. Special thanks to Krish for his hard work and putting up with all the office movement during 2019, he is a business partner in true sense of the word.